Healthy Kids School-Based Clinics help uninsured children in all kinds of ways!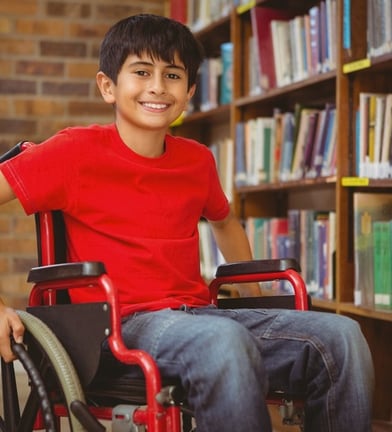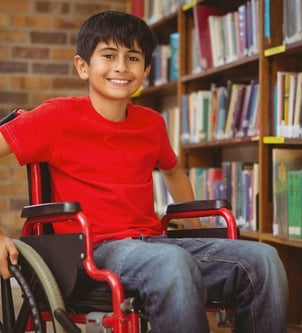 Diego was 4 years old in 2008 when he started pre-K at an Iowa City elementary school. His school nurse realized this little boy had spina bifida, no insurance and no source of medical care so she brought him to the newly opened Healthy Kids School-Based Clinics.
Here's the care we were able to provide: We provided all his preventive care and paid for dental services at the UI College of Dentistry. We coordinated free neurosurgical care, orthopedic care and wheel chairs from Shriners Hospital in Chicago. His parents had no transportation so we helped them apply for a grant for bus tickets through the Spina Bifida Association of Iowa. We arranged lodging at the Ronald McDonald House during his appointments in Chicago. We secured a scholarship from Child Serve for free physical therapy. We helped his family apply to pharmaceutical company financial assistance plans and pharmacy discount programs to cover the cost of his medications. Immigration stress is a serious threat to the mental health of patients and families. We partnered with the UI College of Law to provide free legal services the family. He will continue coming to us for his well care, preoperative checks, immunizations and occasional illnesses until he graduates from high school. Our final service will be his impending transition to adulthood. We are teaching him and his parents how to locate and obtain the resources he needs for a healthy future.
"The clinic has helped me with so many students that it is hard to pick just one! I have had several students with complex needs that the clinic has helped me navigate through our local health care system. I honestly would not be able to case manage some of these kids without their assistance. " Suzi Wilkes, RN
Iowa City High School nurse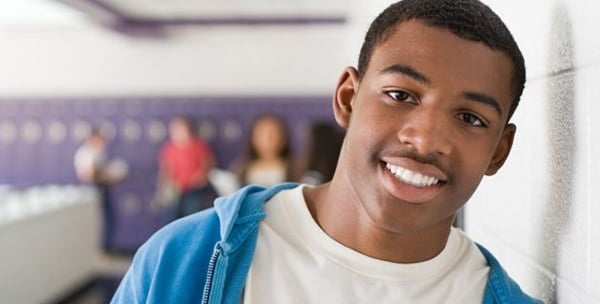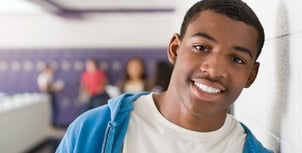 Healthy Kids School-Based Clinics fill the gaps!
Edward is a 16 year old boy whose family moved to Iowa City from a major metro area looking for a better life. He is a straight A student who was diagnosed with a serious gastrointestinal disease about 18 months before he arrived in Iowa. The stress of moving resulted in a flare of his condition and he was in the health office at the high school almost every day. The school nurse realized that he had no insurance. The young man was miserable, not only due to his physical pain but also because he was missing so much class time and he felt his GPA and future were at risk. The Healthy Kids physician worked with a Pediatric GI specialist at UIHC to start treatment and our coordinators helped Mom apply for Medicaid. Without Healthy Kids School-Based Clinics he might have languished in the health office for weeks. His physical condition, grades and self esteem would have suffered and possibly put him on a different track for the future. With our help, his insurance is active, he receives the care he needs he is on his way to a successful high school and college career.
"There was an uninsured 8th grader that tore her ACL during the school ski field trip. The HKC was able to aid her in securing all medical care for free, (MRI, ACL reconstruction, post surgical brace and follow up appointments). If I had to guess, the cost would have been around $20,000 at that time. It was amazing!" Sheila Stiles, Athletic Trainer, Iowa City West High School
Immunizations are essential!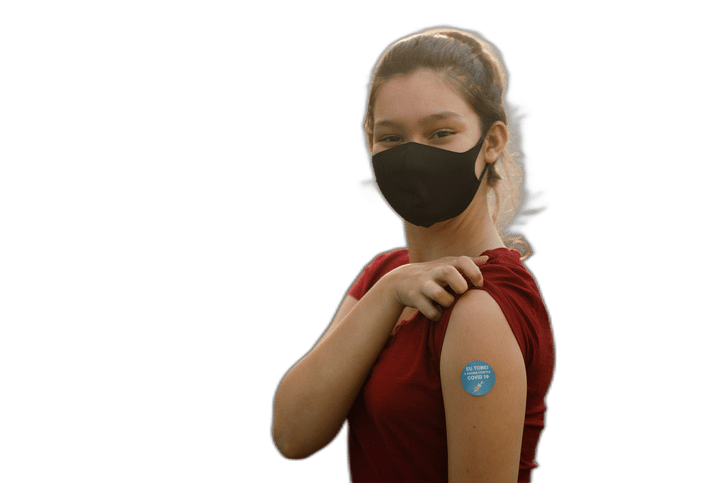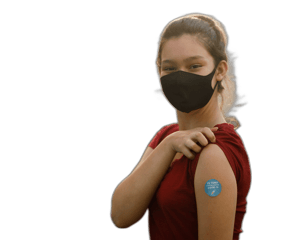 Sandra is the daughter of a PhD student at University of Iowa. Her mother can't afford the family insurance offered by the graduate school. The family came to Iowa City from South Africa on an educational visa so they aren't eligible for Medicaid. Sandra needed some required vaccines in order to start class and her school nurse sent her to Healthy Kids School Clinic. We were able to give her the shots and other primary care she needed so she could enter school on time, remain healthy and allow her mother to focus on her PhD coursework.
" We arrived in Iowa city last fall from abroad. Our daughter started school, but upon review, the school nurse informed us that she needs a detailed physical check up and some vaccinations in order to continue at school. In those early days of moving, we were still arranging our funds transfers and did not have insurance, this is when the school nurse suggested we contact the Healthy kid's clinic. We not only got the needed vaccinations, physical check up, but the program (through its highly trained and passionate staff like Jamie) also gave us thorough guidance on different medical resources available. Now that we have our own insurance, I cannot thank the program enough for its help during the early days. Given that Iowa City houses University of Iowa and a lot of families move here from different places for their educational needs, I sincerely believe, the healthy kids program is a wonderful resource for such families in their initial phase of transition. Thank you very much Healthy Kids!"
Dad/UIHC Student Abroad
Healthy Kids School-Based Clinics expedite mental healthcare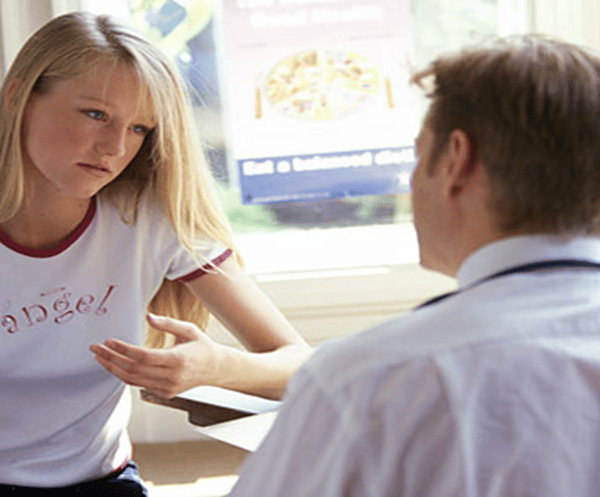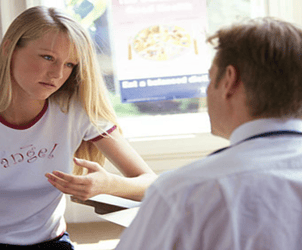 Tonya is a 14 year old girl diagnosed with depression and anxiety. COVID-19 made everything worse and she had a lot of trouble returning to school in person after the online hiatus. She was struggling with absenteeism and spending a lot of time in the health office with headaches and stomach aches. Her Mom had not been able to find a psychiatrist or counselor who accepts their insurance. The school nurse referred Tanya to Healthy Kids Clinics for help. We were able to do a complete exam to be sure she was physically healthy. We gave her recommended vaccines so she remained eligible for school. We were able to to schedule an appointment with our child psychiatrist and develop a care plan with the school nurse to keep Tanya in the building and in class as much as possible. We were also able to connect her to counseling with a licensed therapist during her study hall.
"The clinic has also been key in supporting our students' mental health needs ensuring that all students are in the best possible state to participate in school. We are beyond thankful for the care and compassion that the clinic provides to our families!"
Michelle Cook, Principal, Southeast Junior High
Dental Caries: The most common chronic disease in US children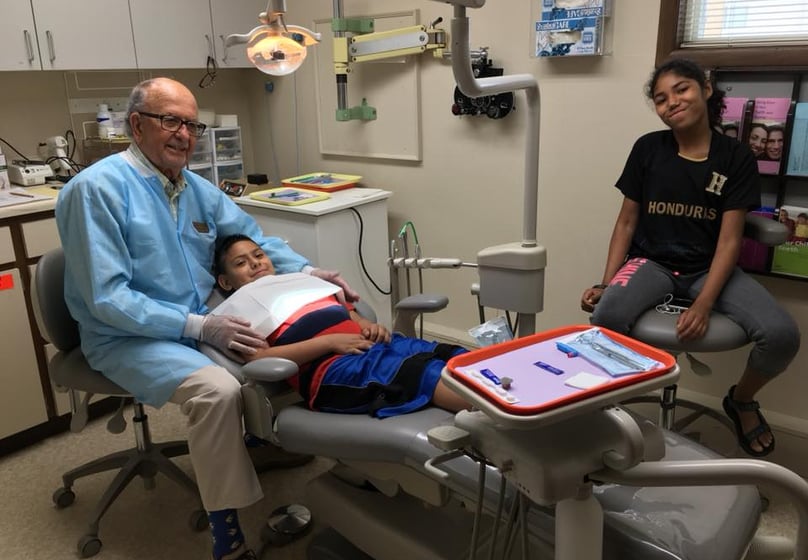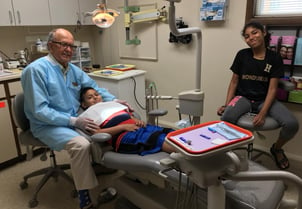 Healthy Kids School-Based Clinics offer the only free comprehensive dental care for children and youth in our area! We provided 189 dental visits during the 2021-22 school year. We collaborate with the Iowa City Free Dental Clinic, Johnson County Public Health and The University of Iowa College of Dentistry to provide this service.
"I am a school nurse this year and it is such a blessing to have for the kids. I have sent many students from Twain to the clinic. I feel like it's a safe place for families to take their kids who may not have insurance or accessibility to healthcare" Sam Greiner, RN, Lemme & Twain Elementary School Nurse
We help students overcome obstacles ...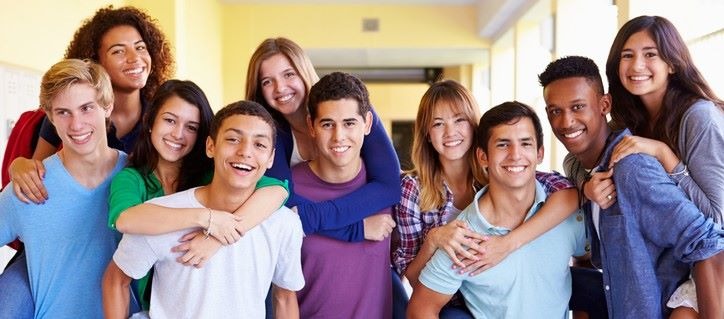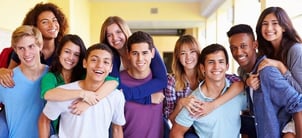 Zeke was 13 years old when he came to Iowa City from his home country. He really wanted to play soccer to find a new group of friends, but he needed a sports physical. He had insurance through his Dad's job, but the policy had a $5000 deductible and his parents just didn't have that kind of money. The family were Swahili speakers which posed an additional barrier. His self-esteem was suffering. His coach called our clinic and we were able to do his exam for sports and give vaccines. He didn't even miss class!
"Healthy Kids Clinic has been extremely cooperative and accommodating in getting our newcomer immigrants vaccinated and evaluated for sports. I am deeply grateful for the sincere and compassionate services that Healthy Kids Clinic has provided to such a vulnerable population. I feel a lot of psychological relief knowing that my students are able to access health care in a safe, private, and culturally competent environment. Two weeks ago, I had a newcomer ELL student arrive from a developing, third-world country that is classified as a "failed nation" by the UN. He wanted to play soccer so badly even though there are only 3 matches remaining in the season. SEJH HKC accommodated him by modifying their schedule so that he could get a physical and subsequently participate! Thank you so much, Healthy Kids Clinic!" Daniel Lekin, ELL Teacher, Liberty High School